Studio Scribbles is offering a range of packages for customers to paint at home whilst the studio is closed. If you'd like to arrange please send the team a message on facebook or email [email protected]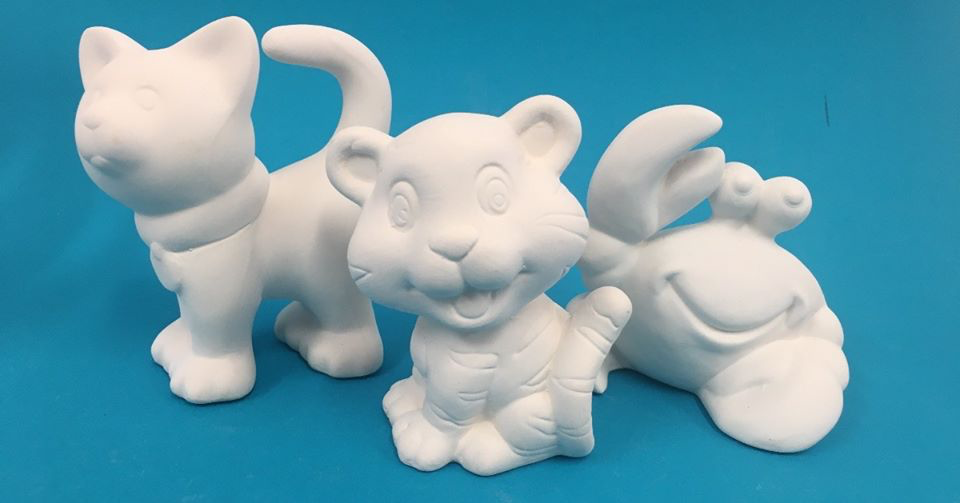 During the current outbreak
• The team is happy to deliver to kits to those self isolating near by where possible, just let them know.
• All brushes and equipment will be cleaned and left for at least 3 days before being lent out.
• They won't be taking payment in the studio, only by phone or online.
• Collection and drop off will be at the studio and only pre arranged to enable the team to be in keeping with social distancing recommendations.
The team will be making every effort to clean all equipment but if you or anybody in your household has become unwell whilst using a take away kit they ask that you let us know so we can take appropriate measures on the return of items.
Please be aware that they are offering kits as a bit of creative relief, items won't be ready in the usual time frame.
Pay for what you paint
Got a project in mind or a group of friends that want to paint? Just pick your items from Studio Scribbles full range, who will supply a full set of paints along with everything else you need to paint then just drop it all back in when you're done for items to be glazed and fired. (minimum spend £25 and paints will need to be returned in a reasonable time frame)
Children's Kits
A ceramic animal figurine of your choice with up to 6 colours of ceramic glaze and brushes, a water cup and sponge. Return to the studio for your ceramic item to be fired. Add an extra figurines for £12.50 each.
Choose from – princess, mermaid, dolphin, dragon, dinosaur pot, sloth, llama, flamingo, narwhal, pug, bunny, cat, dog, horse, pig, tiger, giraffe, snake, hippo, crab, lobster or clownfish.
Adult's Kits – Large
Choose from the following ceramic items. Pick up to 6 colours of glaze to take home with brushes, a pallet, water cup and sponge. Paint your design and return to Studio Scribbles to be glazed and fired.
Item choice; Small churn jug, small pitcher jug, short vase, mixing bowl, dinosaur mug, elephant mug, large round mug.
Family Kit
Pick any 4 of these items along with 12 colours. Take it all home with brushes, pallets, water cups and sponges. Take as long as you need and return to Studio Scribbles when you're all done for them to glaze and fire your ceramics.
Item choice; small rim plate, small cereal bowl, little bowl, regular mug, children mug, star candle holder, heart dish, bird dish, cat figurine, hedgehog figurine.
Paint It Kit – No Need To Return
Choose your item from the decorative range including hanging decorations (£6) figures (£8) and money boxes (£10). Studio Scribbles to supply acrylic paints and brushes to paint your items at home, just let them dry and they're ready to display.
Craft It Kits
Coming soon…