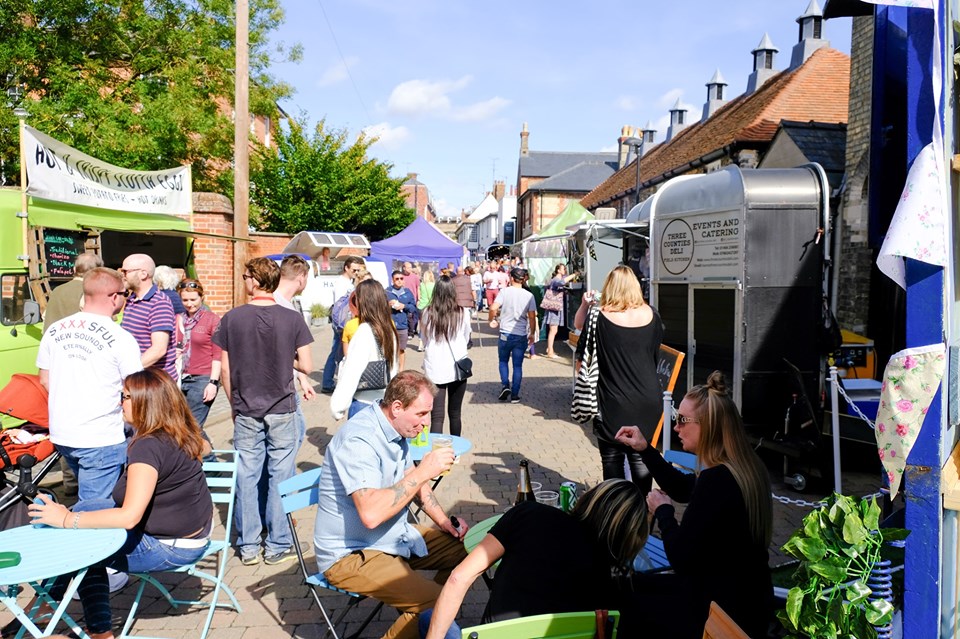 Newmarket Food & Drink Festival returns for 2019 on the 14th & 15th September!
Now in its fifth year, the popular Newmarket Food & Drink Festival will take place right in the heart of Newmarket across Palace Street and the site of Palace House, The National Heritage Centre for Horseracing & Sporting Art.. And it's completely FREE to attend!
Visitors will have the chance to sample and purchase delicious food from various local produce stalls over the two-day festival. There will also be the chance to grab a delight from the various street food vendors.
There will also be the opportunity to improve your own cooking skills with demonstrations from chefs from renowned restaurants across East Anglia! Celebrity chef and TV presenter, Rosemary Shrager headlined the Festival last year, and she shall be back for 2019.
Find out more: www.newmarketfoodanddrink.co.uk