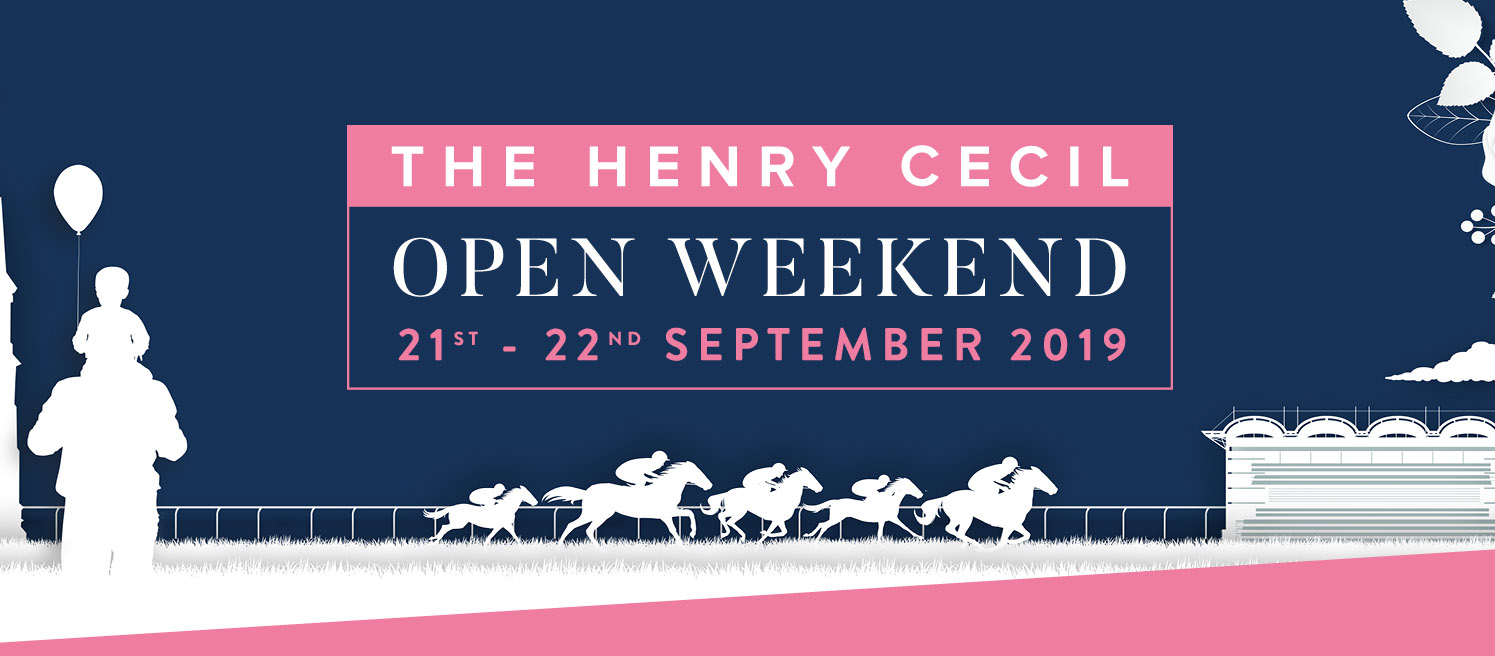 The Newmarket Open Weekend has been renamed the 'Henry Cecil Open Weekend' to celebrate the life of the iconic and much-loved trainer.
Taking place on Saturday 21st & Sunday 22nd September 2019, the Open Weekend gives visitors the opportunity to go behind the scenes at British horseracing's HQ. You will be able to enjoy two fantastic days of fun and entertainment, whilst raising money for local charities.
Racing at the Rowley Mile is always a highlight of the weekend. Several trainers will bravely volunteer to step up to the microphone and take part in the annual racing commentary challenge.
Over the course of the weekend many of the town's most dedicated equine sites will also open their doors, including; the Newmarket Equine Hospital, the National Heritage Centre, the British Racing School, Tattersalls, and the Jockey Club Rooms.
Sunday morning action will once again kick off on the iconic Warren Hill gallops. Followed by a number of Newmarket's top trainers opening their yards to the public. The popular Clipper Logistics racing personality show jumping competition will take centre stage for the afternoon's entertainment on the Severals, alongside Stable Staff Games and much more.
Please note that the complimentary shuttle bus service is on Sunday only for all visitors from the Severals car park.
More info:
The Henry Cecil Open Weekend will remain committed to continue the event's support for the welfare and development of young racing staff in Newmarket, primarily through the work of its main beneficiary; Racing Welfare
Since the return of the Open Weekend to Newmarket in 2012, over a quarter of a million pounds has been raised for local and racing charities. This also includes £115,000 for the Racing Welfare Newmarket Housing Project, which is funding the renovation of MacDonald Buchanan House